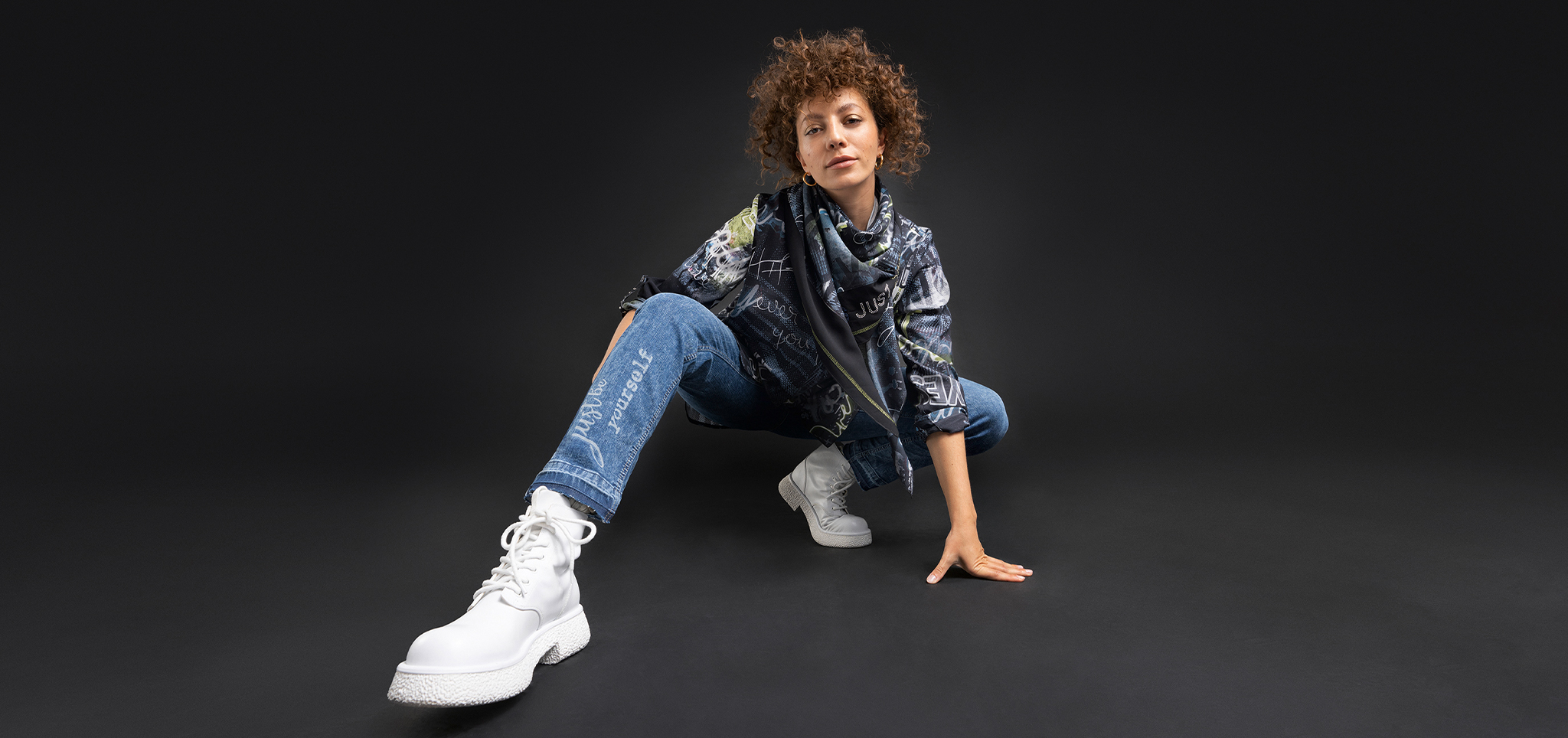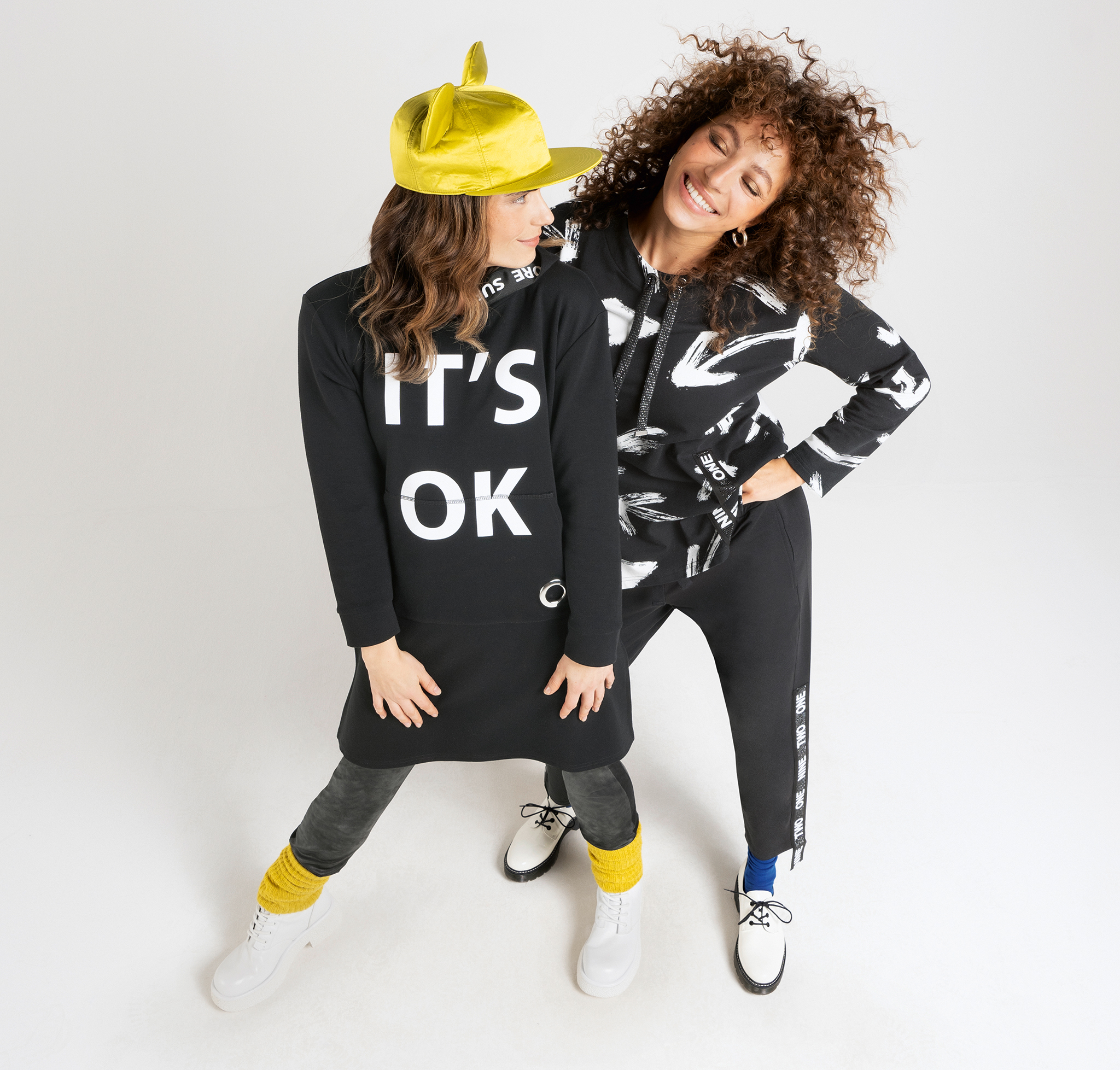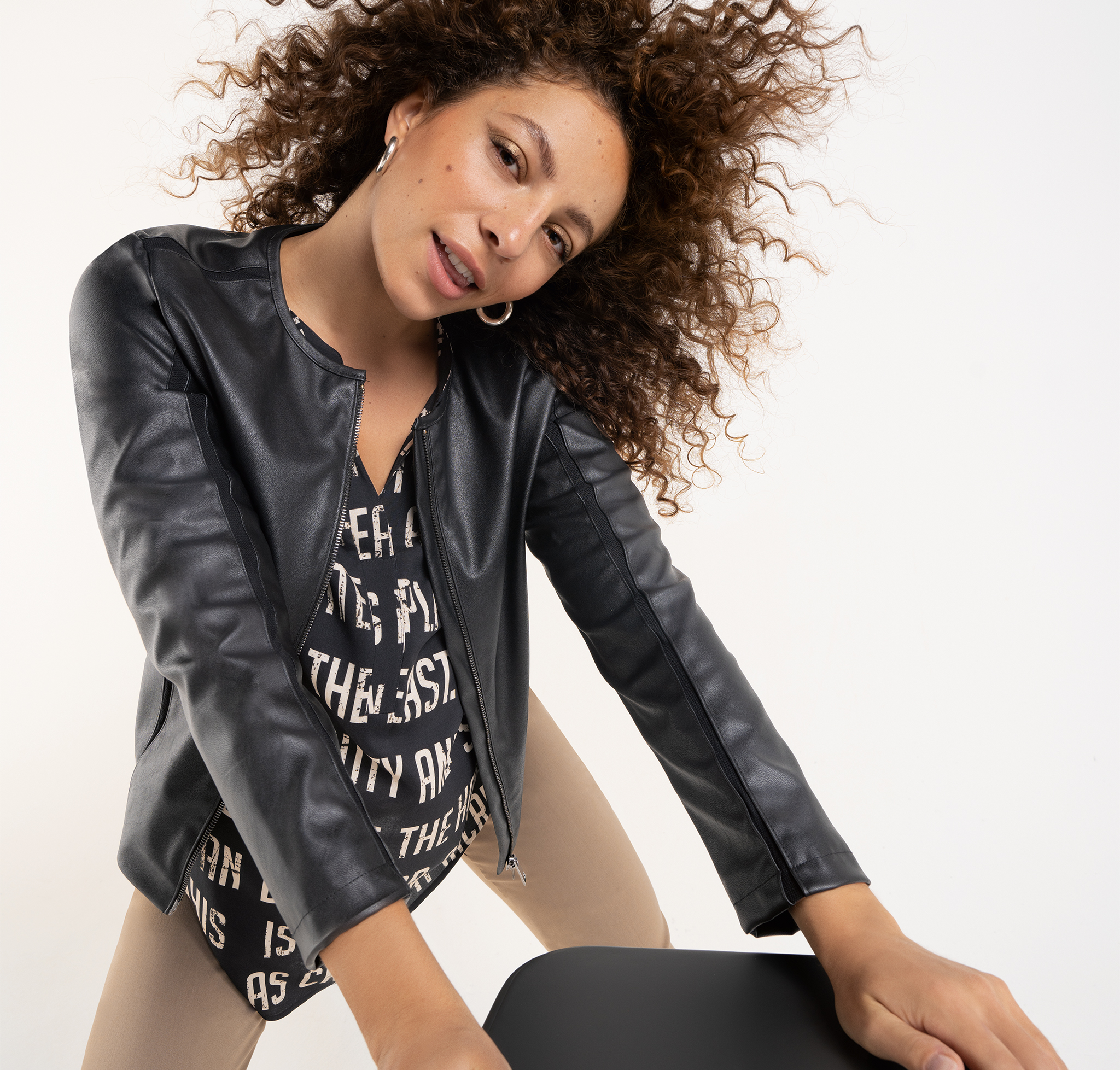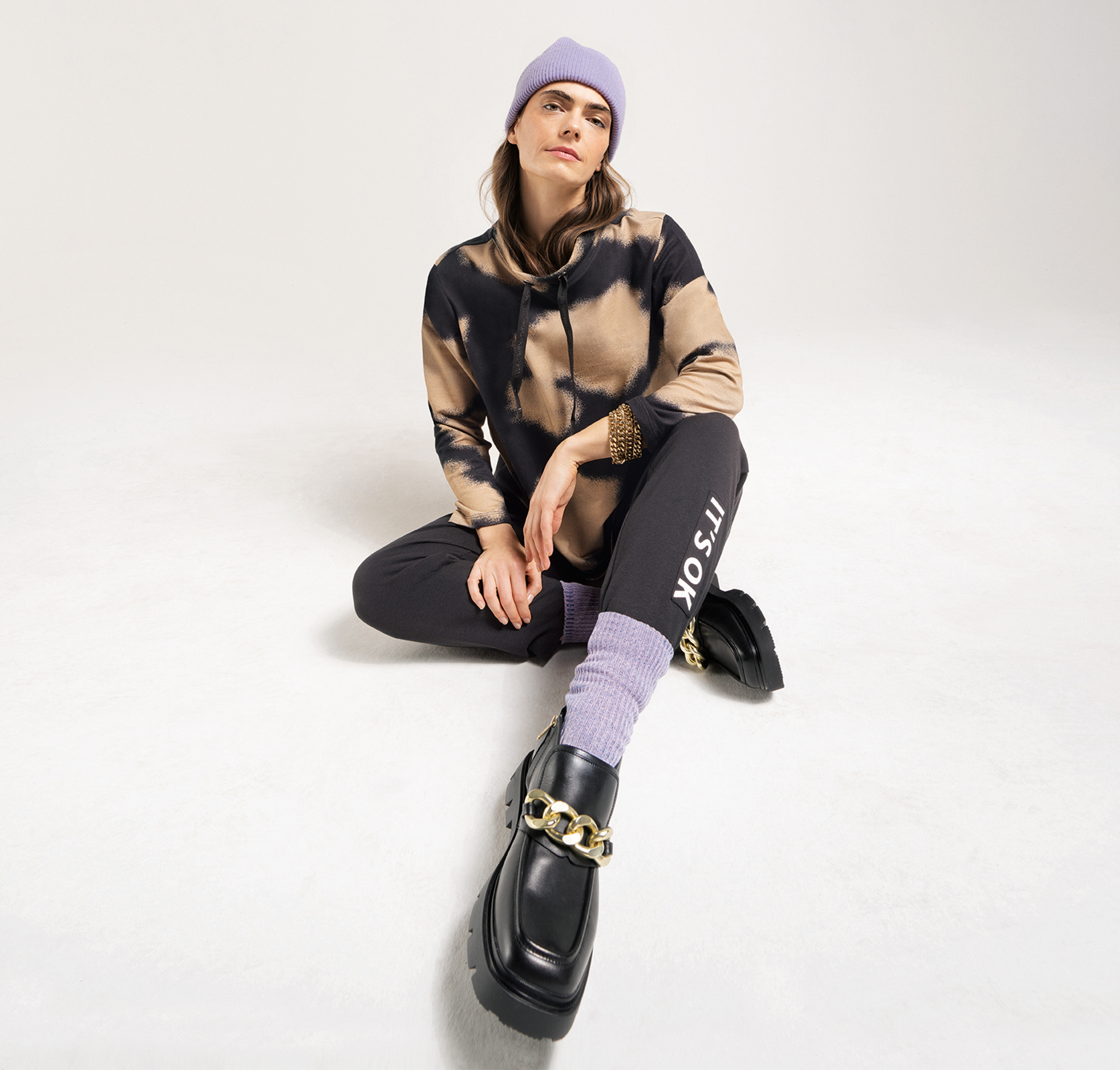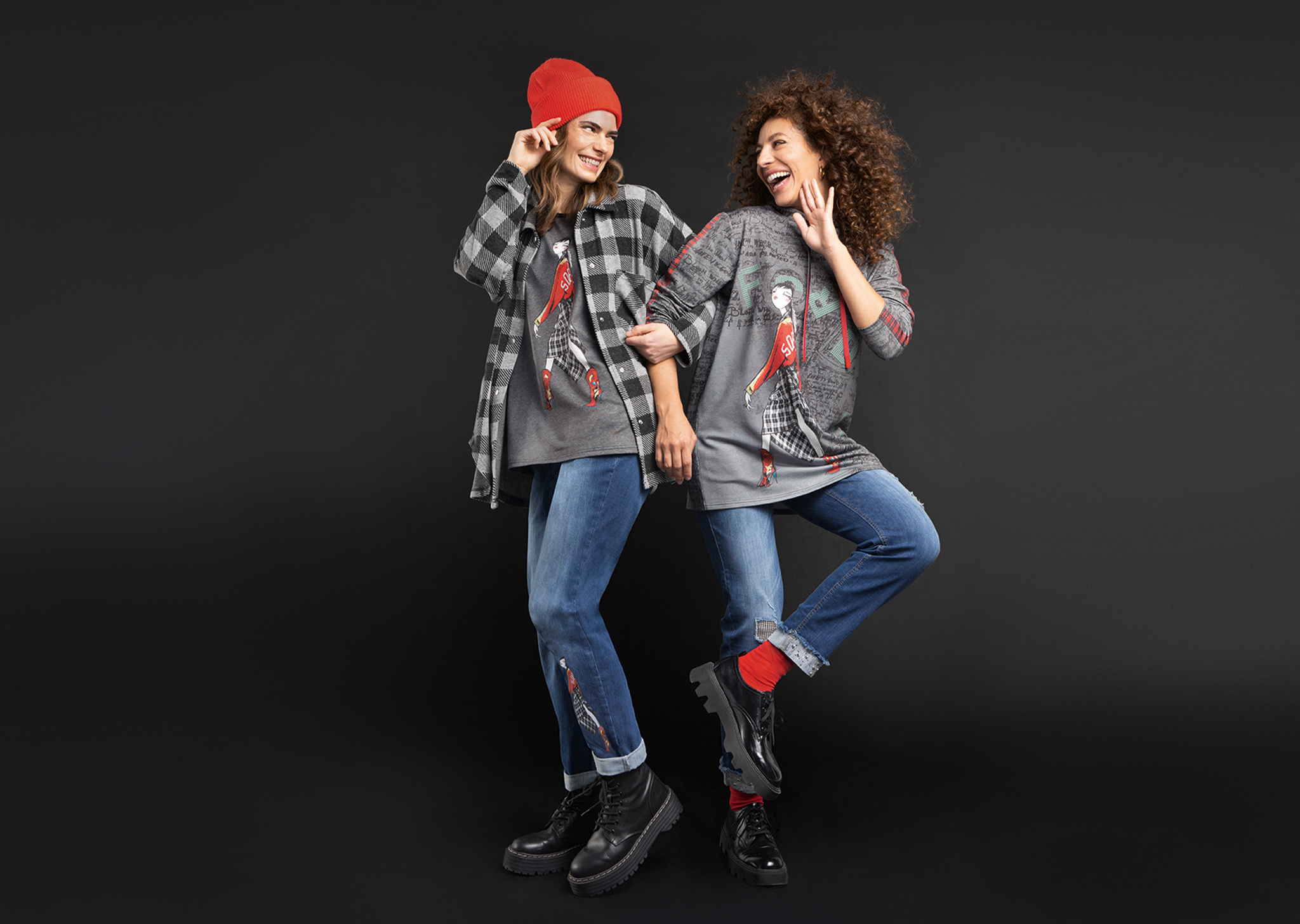 UNITED FEMALE POWER
Together we are even stronger. As sisters in spirit. As girlfriend tribe. Supporting each other. Goddesses of creation. Each in her own way. Crazy and powerful together. Three cheers for the power of women!
Higher, faster, further! At Doris Streich we are always on the move, aspiring to get even better. Stand-still is not what we do, we are constantly searching for the newest trends and especially new and unique viewpoints. We will turn the world upside down with a smile. Literally. It is time to change perspectives: This time around we are using unusual perspectives in the photo studio to present our fashion in new and exciting ways.
Leider hat Ihre Auswahl keine Ergebnisse ergeben!