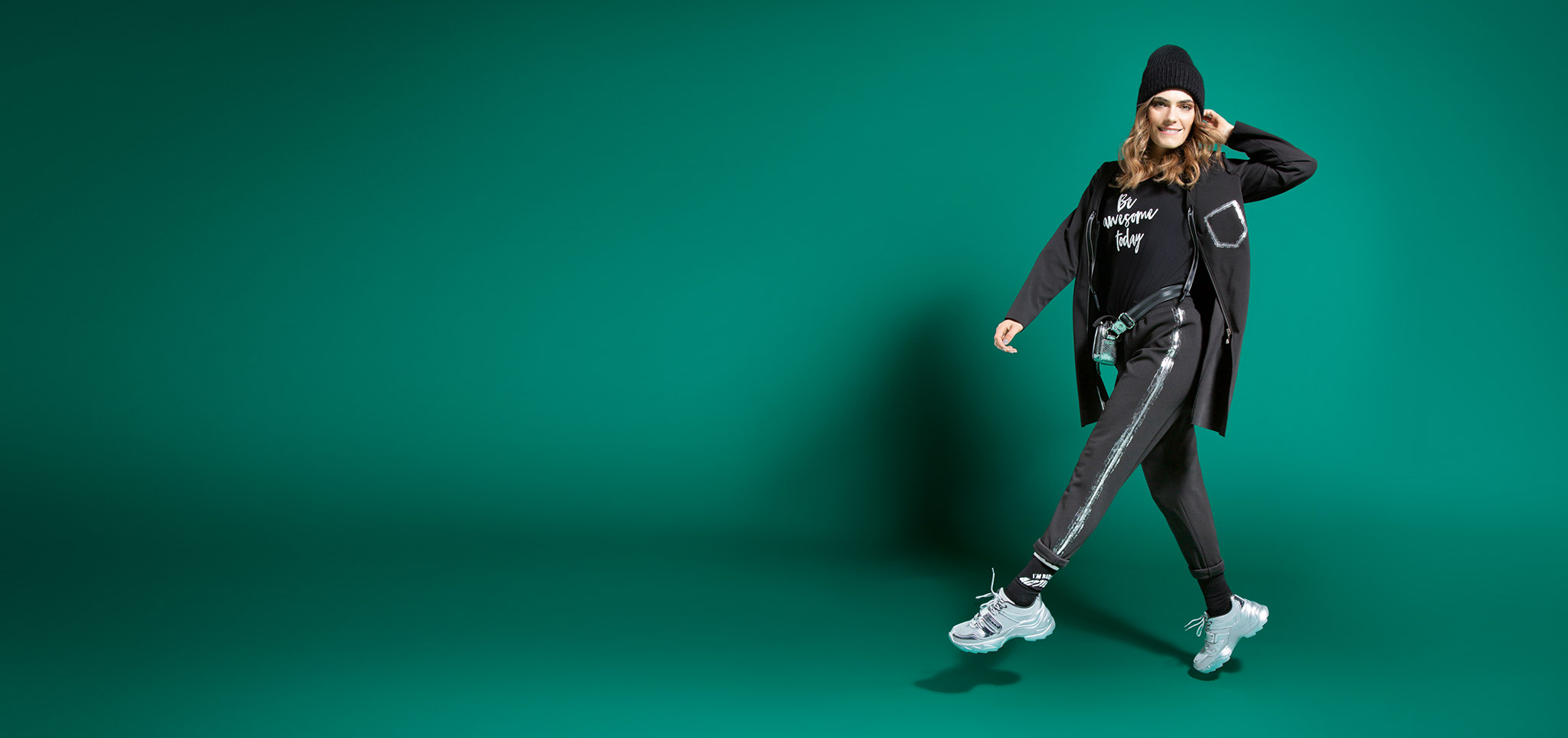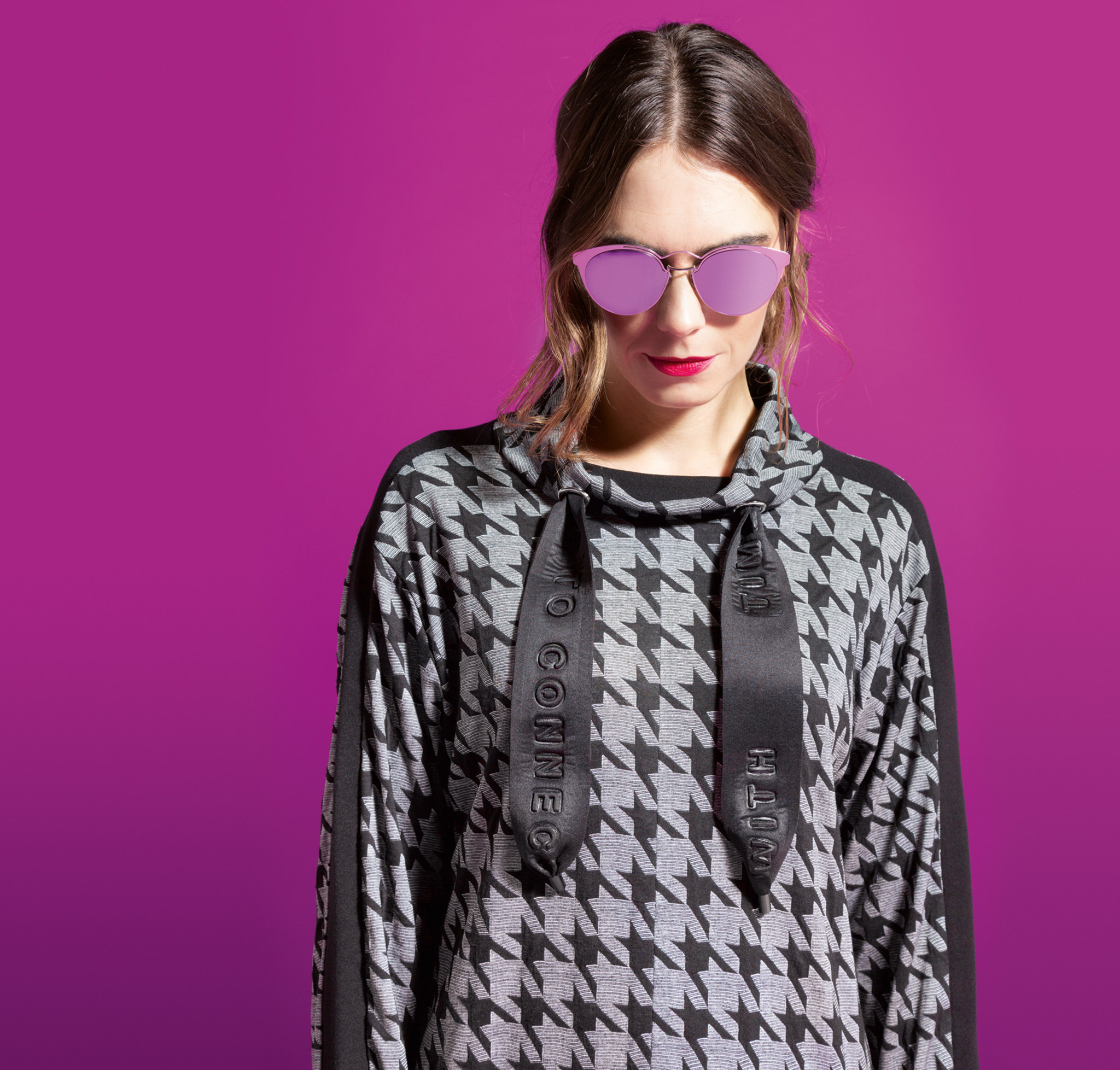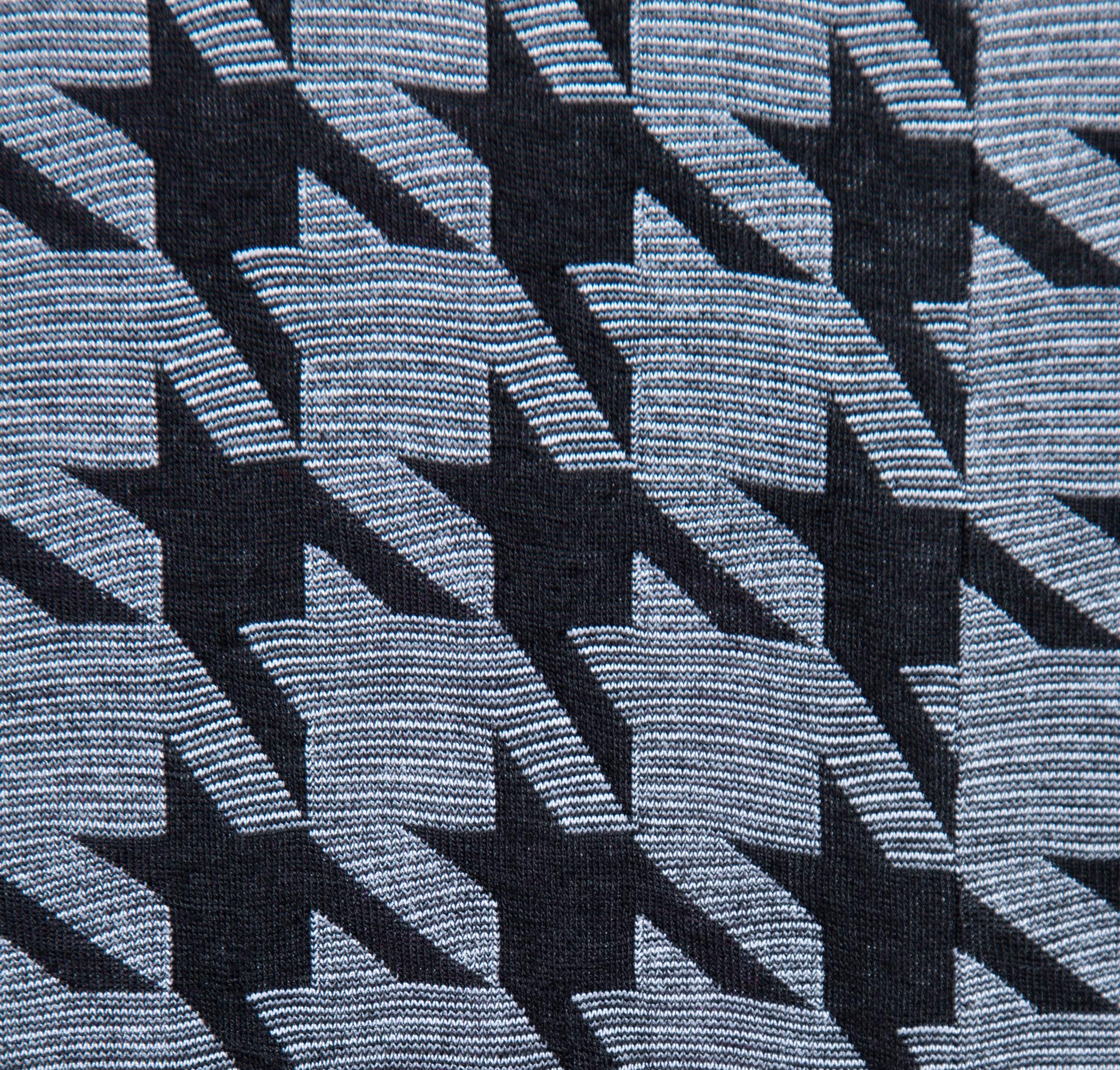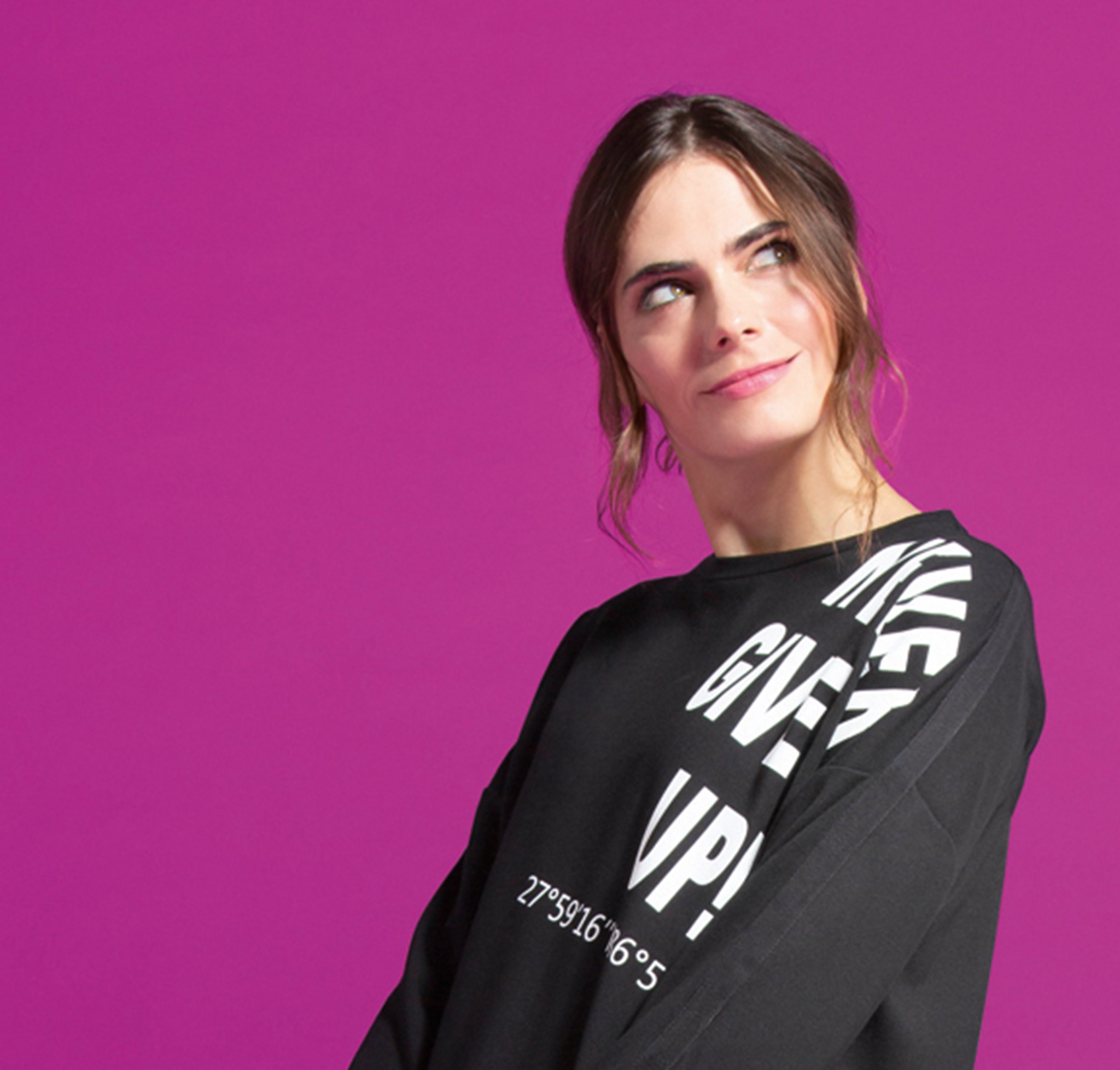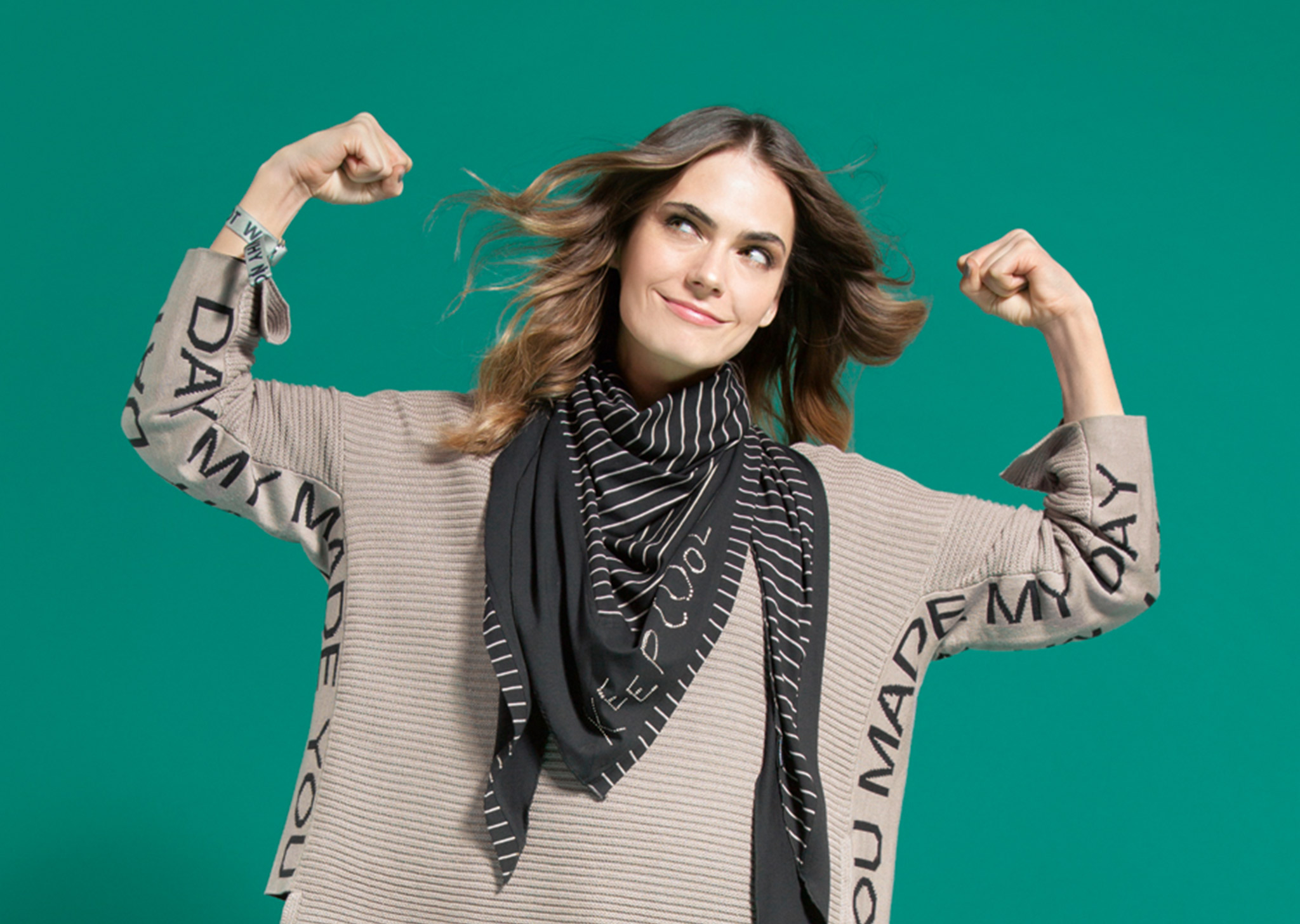 She's a model and she's looking good ... especially because of her striking eyebrows.
Janine does not fit in with the common conception of beauty, the better she fits in with the credo of Doris Streich:
I am what I am.
Fashion talks: It's called Initials and Wording in our Autumn/Winter 2020 collection. Combined with dark green, grey and a touch of salsa it's taken us by storm. Add to the mix geometrics and houndstooth, metallic, silver and lacker. Definitely Hot Stuff.
Leider hat Ihre Auswahl keine Ergebnisse ergeben!