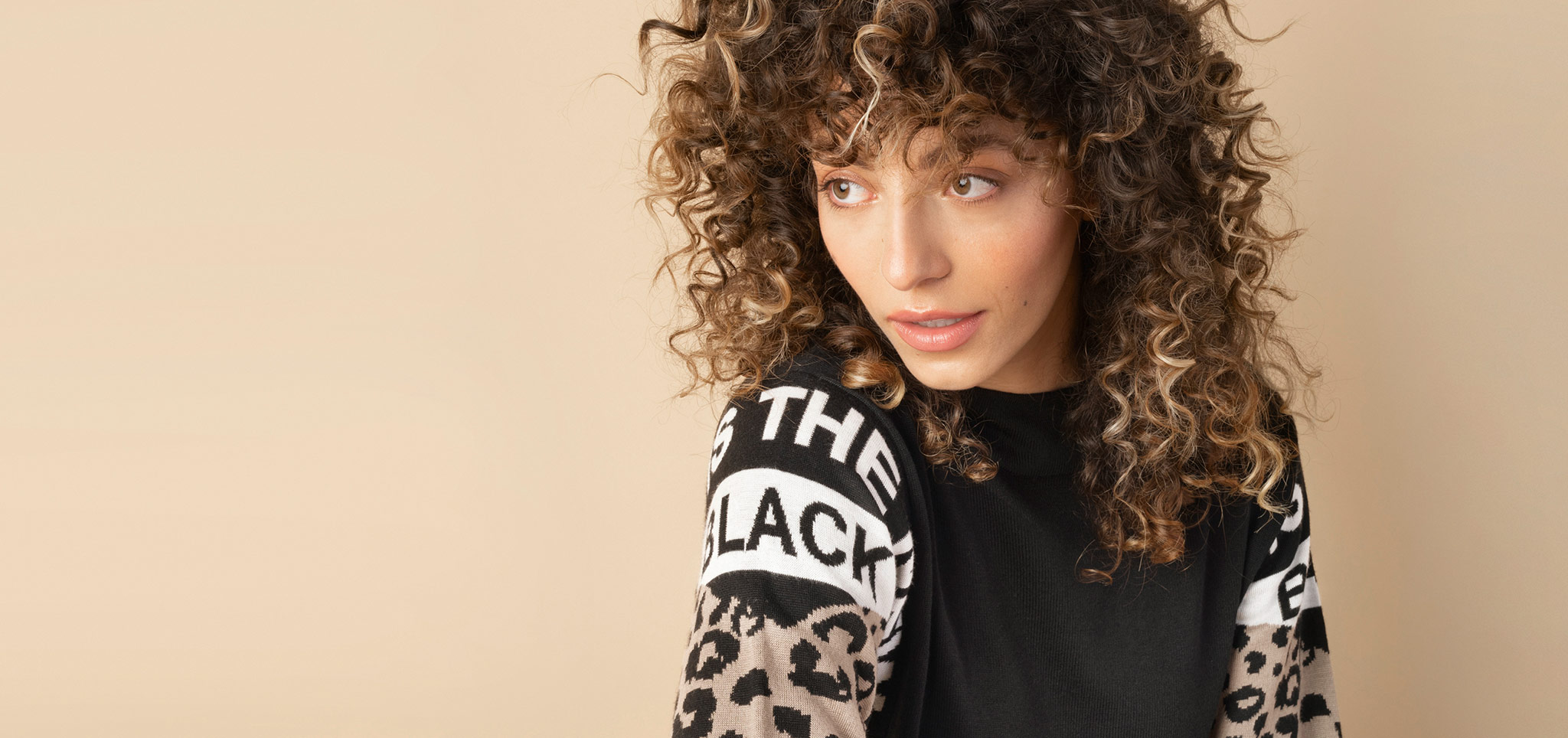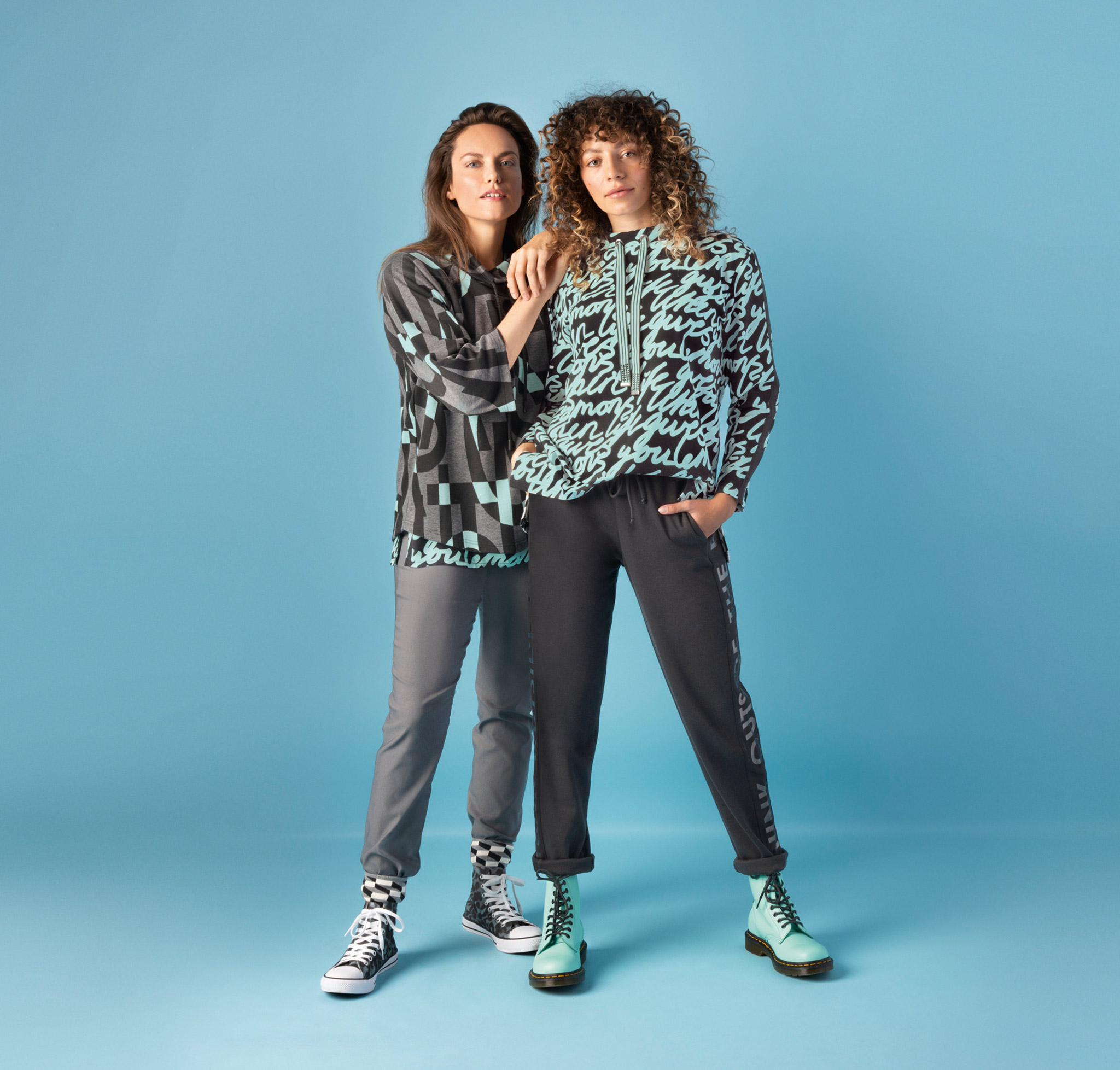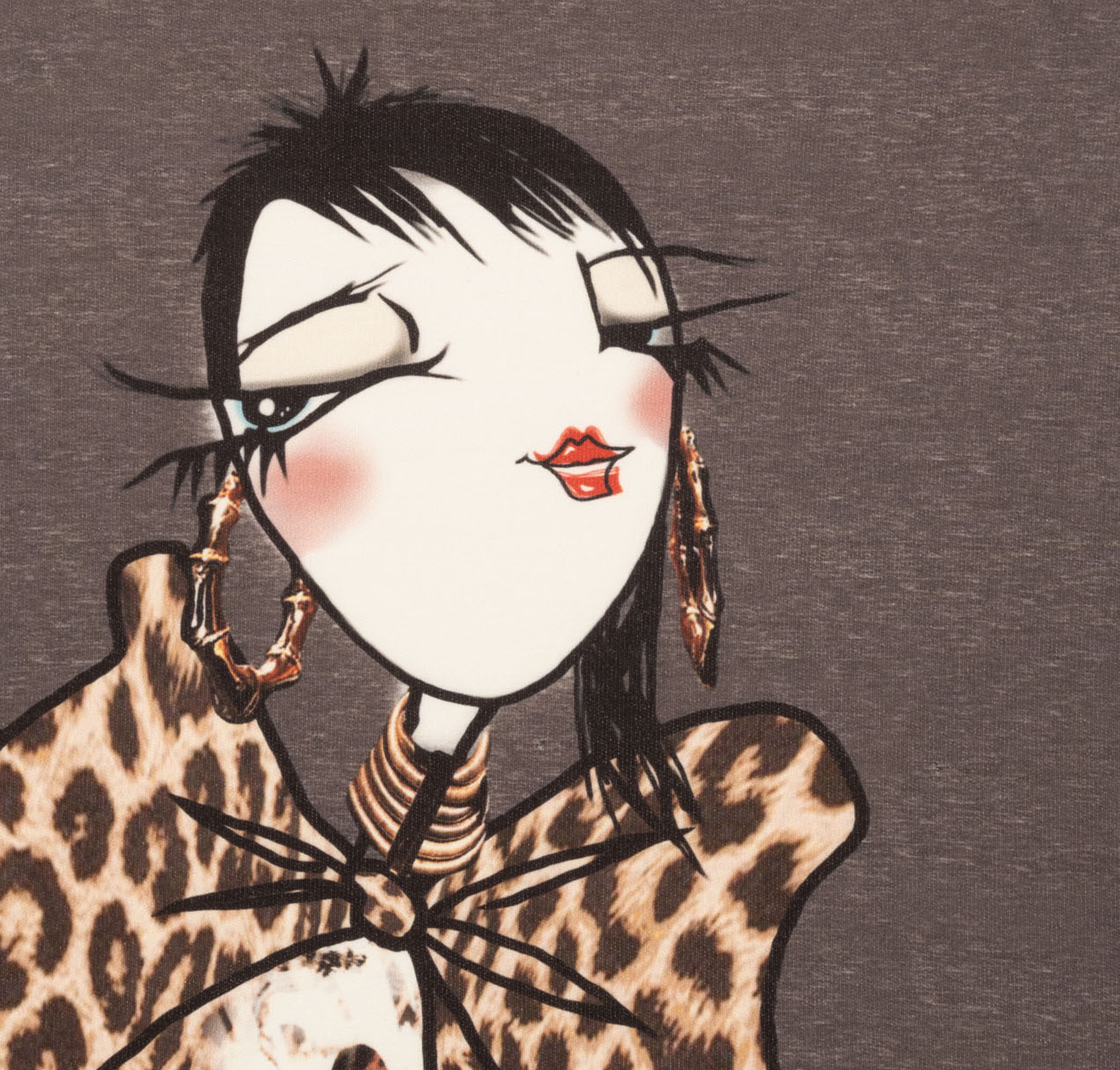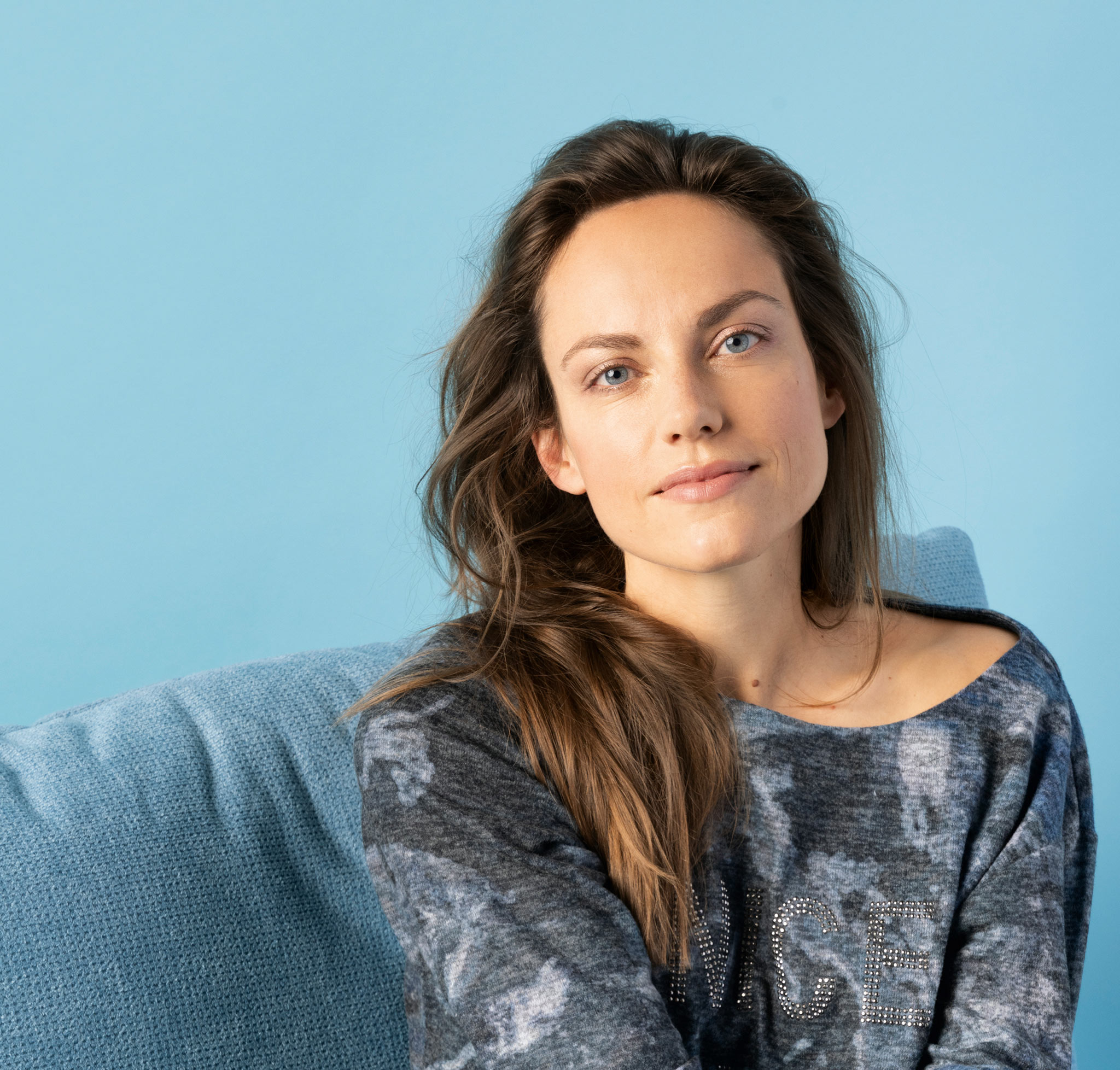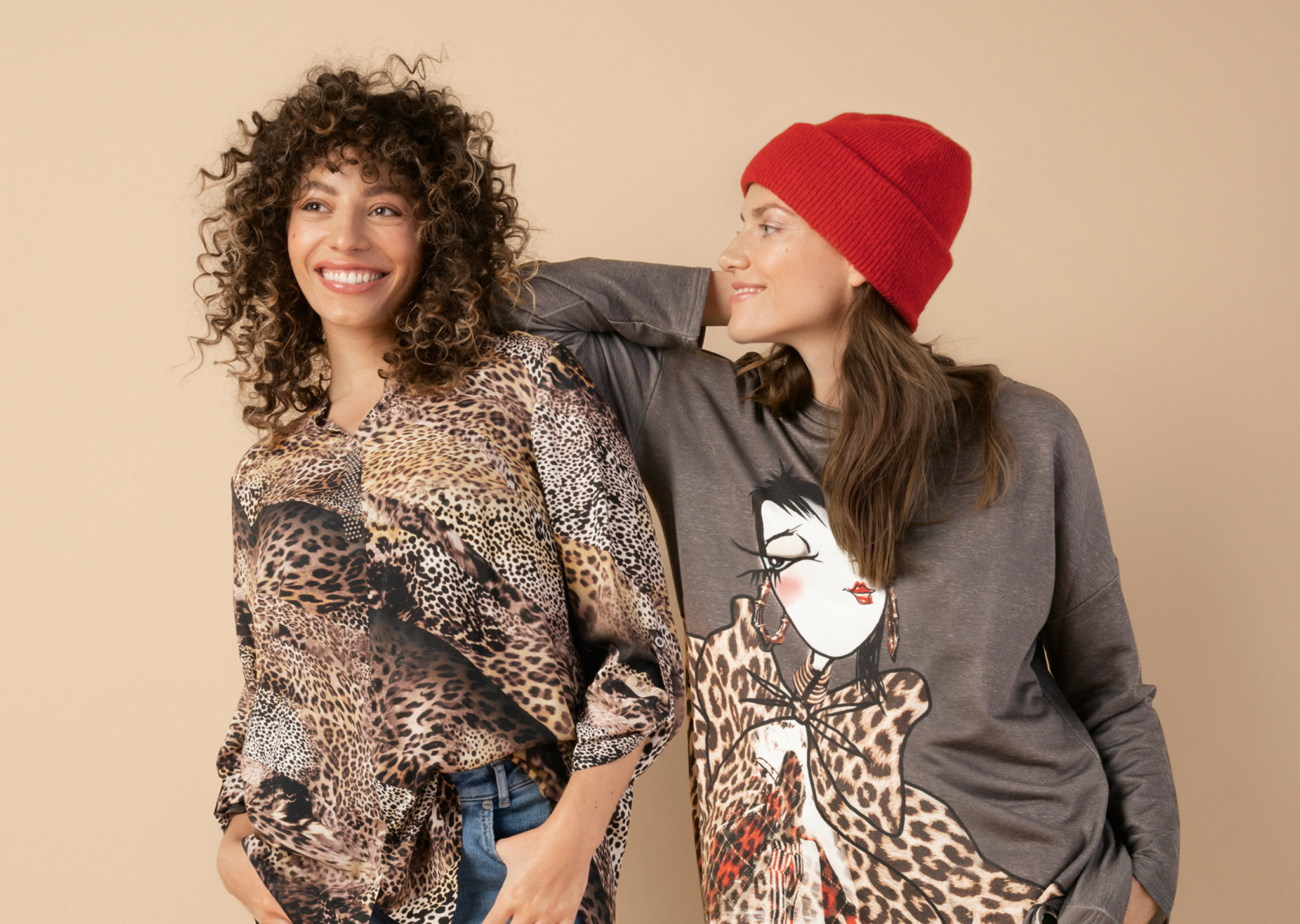 UNITED FEMALE POWER
Together we are even stronger. As sisters in spirit. As girlfriend tribe. Supporting each other. Goddesses of creation. Each in her own way. Crazy and powerful together. Three cheers for the power of women!
Let's snuggle up. Staying cool. In casual sweaties and jeans with drawstring and zipper. The coolness is in the colours, glacier and jeans blue. For the wild moments lets unleash "Tiger Lily" and throw some blobs and statements around.
Leider hat Ihre Auswahl keine Ergebnisse ergeben!