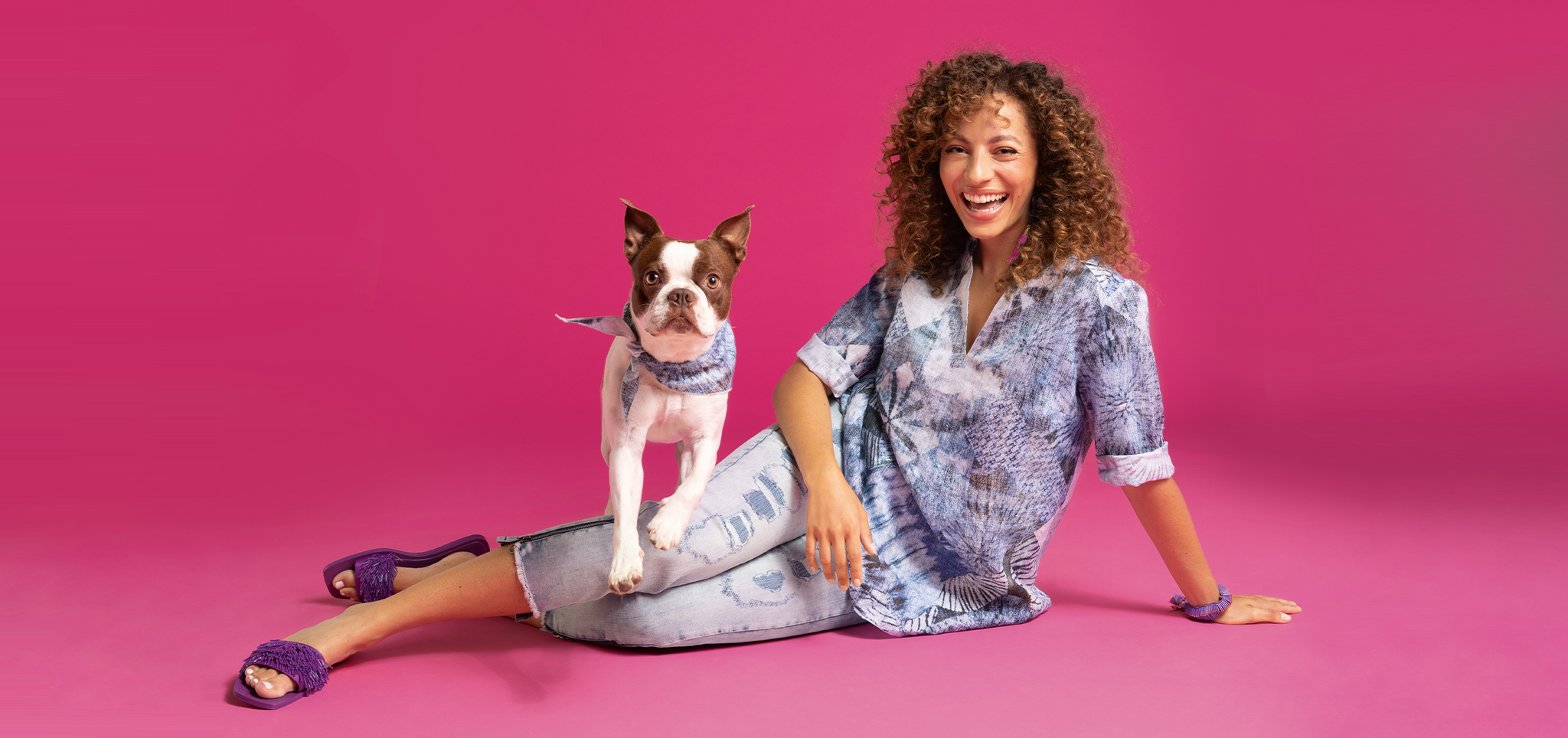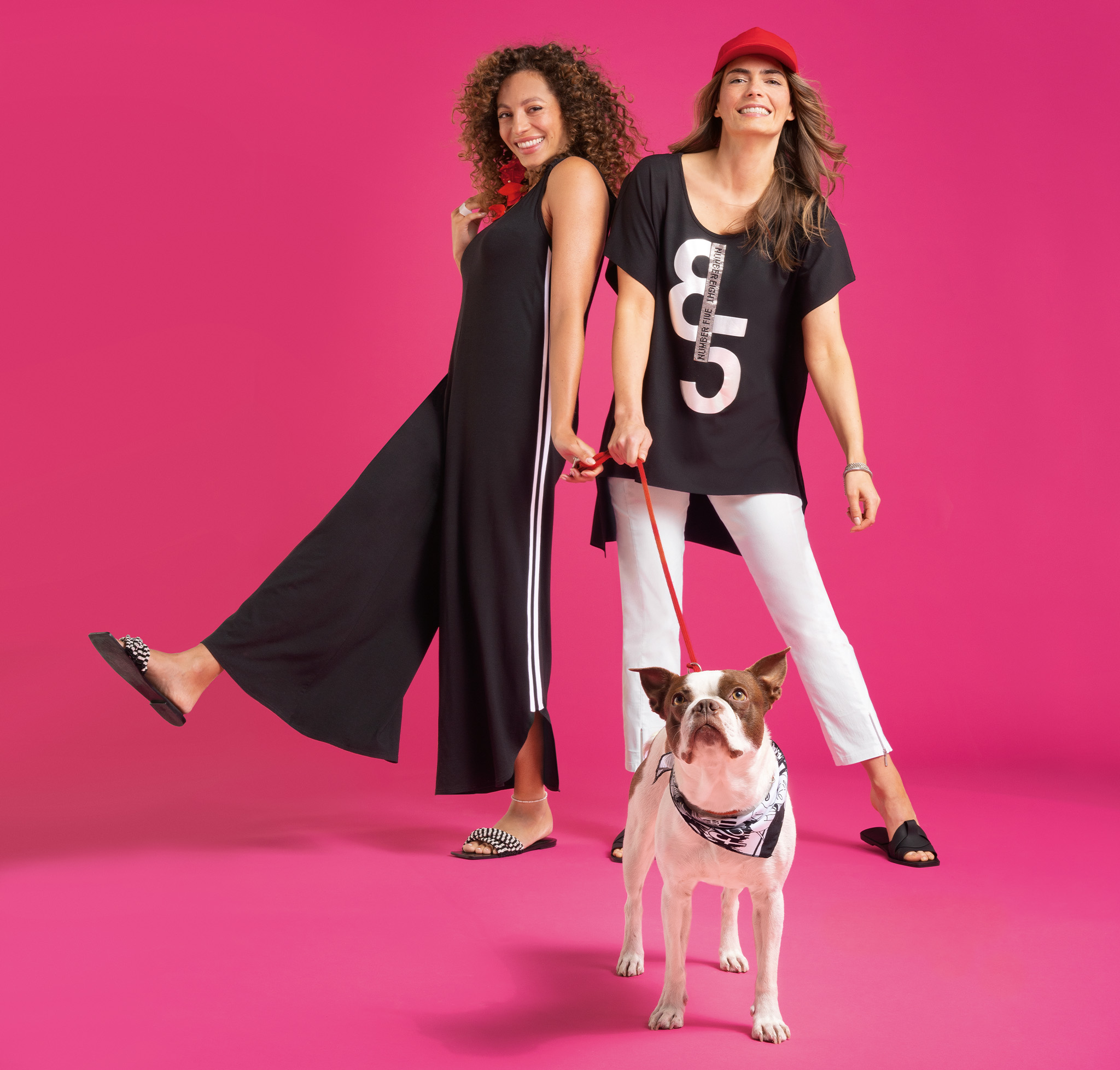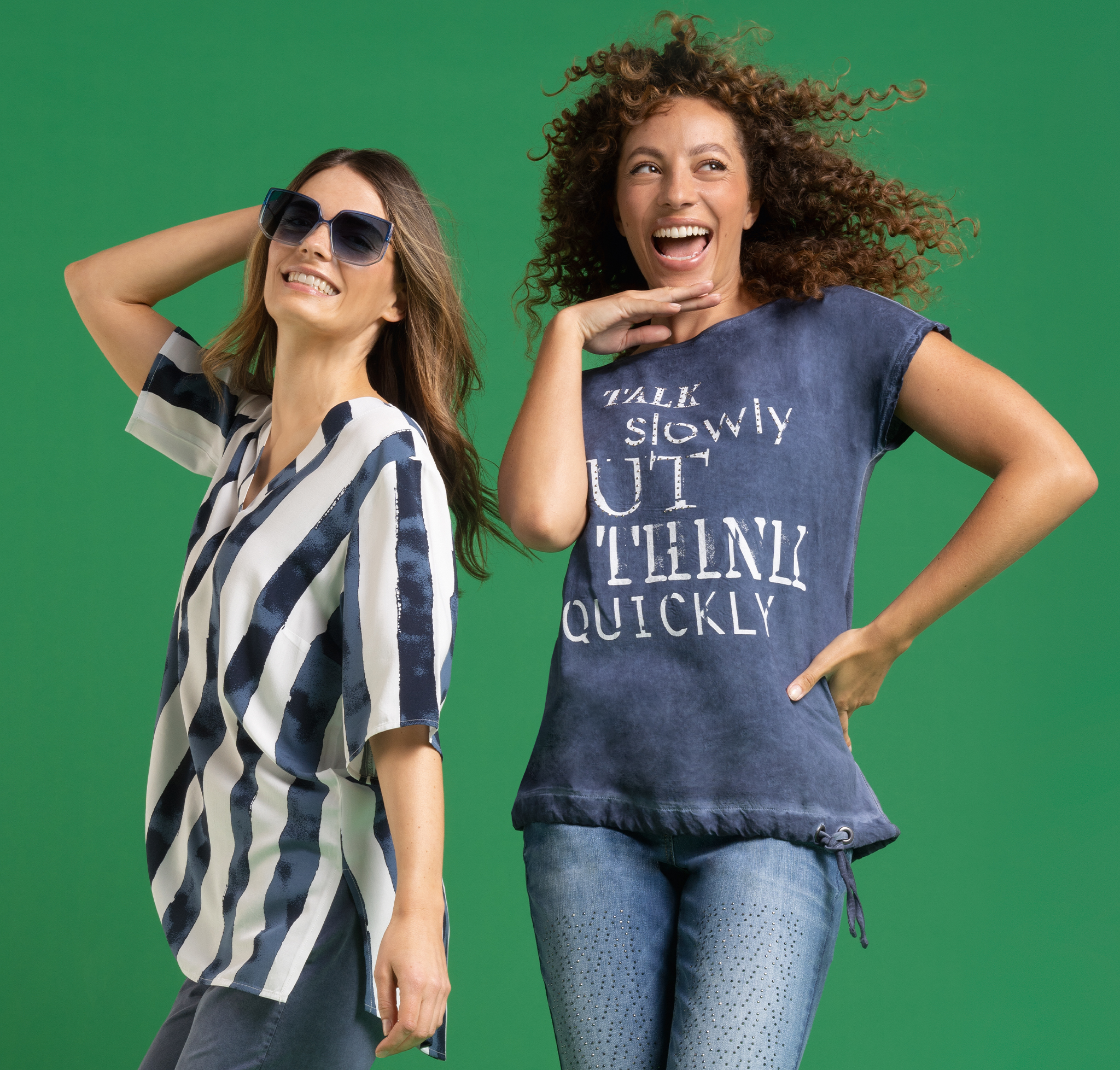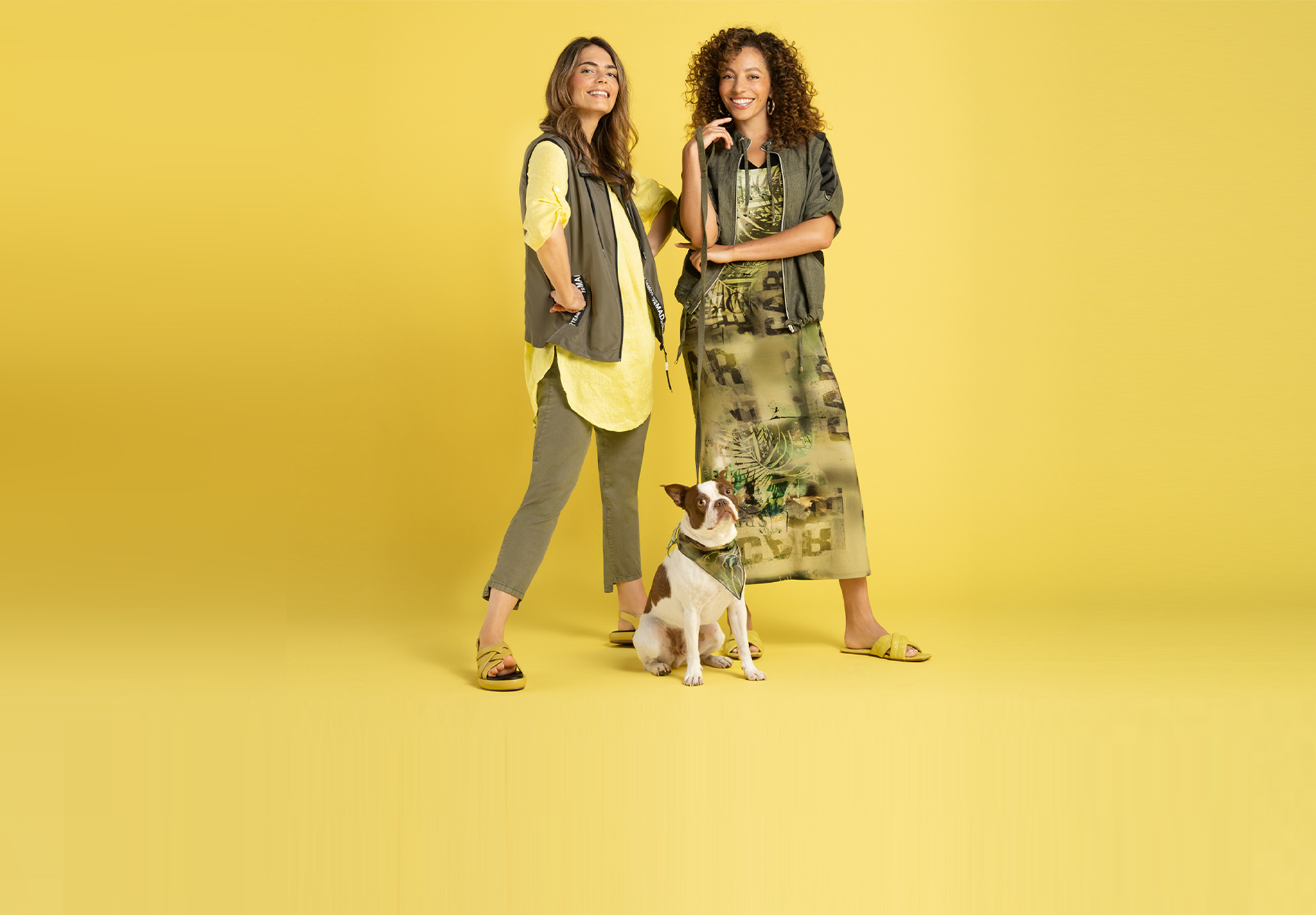 UNITED FEMALE POWER
Together we are even stronger. As sisters in spirit. As girlfriend tribe. Supporting each other. Goddesses of creation. Each in her own way. Crazy and powerful together. Three cheers for the power of women!
We let the dogs out! Boredom is not what we do at Doris Streich: That is why for Spring/Summer 2023 we have found yet another charismatic power pack that not only is a perfect fit for our colourful collection, but also a guarantee for fun and action – Casper the Dog. With him and our high spirits it's going to be an exciting and multicolored summer.
Leider hat Ihre Auswahl keine Ergebnisse ergeben!